About Georgia Auto Glass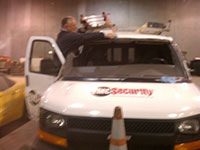 Georgia Auto Glass offers a wide variety of vehicle glass repair services. Our glass repair business knows just how important it is to address damaged auto glass concerns as soon as possible. We know just how unexpected a broken windshield or a chipped back window can be. You're left wondering what to do and where to turn.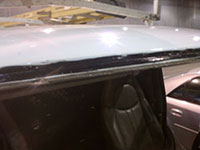 Our auto glass repair services are designed to be as streamlined as possible so you aren't left without a car for very long. We want to get you back on the road safely and quickly. It's critical to get damaged windshields
and broken passenger windows fixed in a quick manner to avoid further issues. Research has shown that vehicles with chipped, cracked, or damaged glass are much more likely to shatter during a car accident. Shattered auto glass can cut you and any passengers in your car.
Avoid even having to think about such a terrible situation and have your damaged auto glass fixed as soon as possible. You can call us at 678-341-5582 to set up an appointment, or you can fill out our online contact form. After you submit the form, someone from our auto glass repair company will be in touch with you as soon as they can.
At our auto glass repair company, we offer glass repair services for: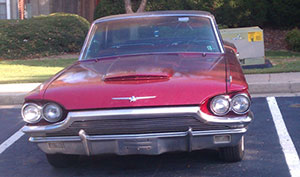 Our auto glass installation services are of superb quality, and our glass repair and glass replacement technicians are all trained in the correct ways of fixing broken auto glass. You can trust that they will have your auto glass looking like new again in no time. You and your loved ones' safety while in the car is our main concern, and we want to provide you with the best auto glass repair services in the greater Suwanee, and Alpharetta, GA area.
Dale Earnhardt's Car during the restoration.